Special Upcoming Events
SPECIAL EVENT
click here
....or on the flyer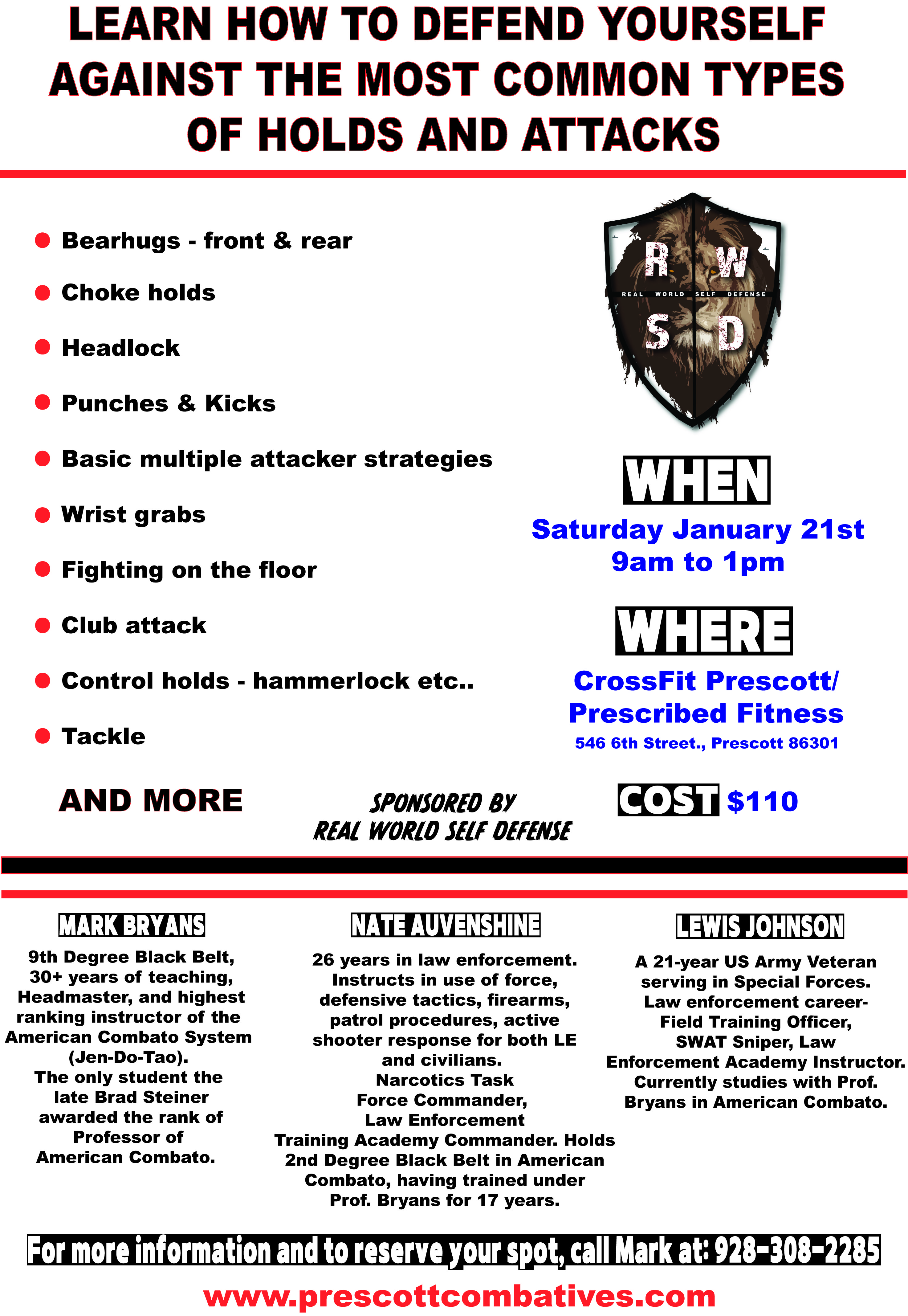 NEW LOCATION
***** FOLLOW MARK ON INSTAGRAM *****
at
Real World Self Defense Prescott
***** subscribe to American Combato on You Tube *****

Welcome to the Prescott Combatives Website.
In today's volatile world, many people may be exposed to a dangerous situation that threatens their personal safety unexpectedly. Please watch our videos and check out our site. Interested in some of our radio interviews click on this link. If you are interested in joining please call me at 928-308-2285 and we can talk. I look forward to hearing from you.
Click Here to view some workshop videos.
Professor Mark Bryans